Bonar Bradberry of PBR Streetgang fame, took time to chat to Sean Brosnan (NeedWant label boss) & Matt Johnson, head honcho of The Pool, about his new solo record, balearic bakeries, Club Asylum & listening to your dad!
Bonar is now available for Solo bookings or as part of PBR Streetgang
SB- I feel you come from a similar place as me with your music, there's a hint of disco but you tend to have a house groove when you DJ, and most likely why you find a nice warm home at Needwant. When did those sounds come from? We are both too young to have been on the floor at Studio 54 or dancing to Ron Hardy.
BB – Unfortunately not yeah !
I suppose it come from two places really. When I was little my Dad lived and worked in America for 3-4 years in the early mid eighties, mainly in New York and Chicago. he would come back with the brilliant stories and photos and so I fell in love with the place without ever going and grew up feeling like I knew it in some way and had a really romanticised image of eighties New York as a result.. and so in turn, Disco then House
The other route I guess is pretty common one that a lot of people do .. they get into house music first then loving loads of the samples that are in them you start find out for  yourself what the originals were, so learning backwards in a sense !!
SB – Do you like / buy / play all kinds of music? Will we find Bonar Bradberry at a Drum and Bass night or enjoying bands, or is it house to the bone.
BB – I like & buy all kinds of music really but i play disco and house music on the whole..
At home i don't really listen to too much of it though usually more left field stuff or singer songwriter stuff / folk type ( is that even a genre ?! ) things..  I think its important to listen to different stuff, helps keeps your own ideas fresh.
SB – Bonar Bradberry is your real name, many people have trouble believing this I hear?
BB – Yeah its pretty unusual as far as i know , its a good conversation starter at times…its usually the first question people ask me "so , is that your really name? " I like it now  but used to hate it as a kid !
SB – So you are getting set to have your second release on Needwant, You Were Away. What's is the song about, and how did the whole EP come together?
BB – Yes its great to be back releasing on the label after a little break.  "You Were Away" underlying theme is really personal for me which is probably why I chose to sing on it myself rather than ask someone else.  That was the first one that was made,  Lip Therapy seemed to subconsciously come as almost the lighter side to it most of it flow really quickly and easily .. but there always loads of fiddling and fixing tiny things for ages afterward !
SB – How does it feel to have people remix your tracks? Does it annoy you if they cut out your vocal or play around with a sound that took you ages to perfect.
BB – Not really no, if your giving the track up to be remixed you've gotta expect some pretty opposing takes on what you did, its kind of the point, to be honest I like that kind of 'throw it over see what happens' random outcome type thing.
SB – We know you can produce top sounds, but did you know you could sing? I know I was pleasantly surprised when the vocal came back and even had to say to turn it up. Is this the start of Bonar the singer, song writer?
BB – Haha, i don't know about that but its given me confidence to do more. I didn't  really know i could sing anymore until i actually tried last year, i used to sing as kid quite a bit, but i haven't done it in probably 20 years, so i guess it was a case of plucking up the courage to do it yourself.
SB – You are based in Leeds, and I played there last year and saw how the parties rock, the scene seems really vibrant for what isn't that big a city. Do you think being based Leeds influences your music?
BB – I guess you're influenced a little by your surroundings where ever you are, but mostly i try to make music from within as much as I can rather be overly influenced by what going on right now. That said I love living in Leeds, its a great city that punches above its weight in a good way and almost spoils you as a DJ sometimes because the parties can be so good.
SB – We know you are part of the Streetgang known as PBR, do you prefer to produce as a partnership with Tom or as an individual?
BB – Depends what day of the week it is !
SB – Do you find it difficult to balance the two?
BB – It can be but it definitely has its rewards.
SB – This one has been troubling me for a while, what does PBR stand for? And do you menace local people as a streetgang?
BB – What ? like with flick knives and knuckle dusters and stuff ?? Yeah all the time man its how we get by, you know, a shake down here,  a shakedown there … hahaha Nahh!
PBR stands for Patrol Boat Riverine officially, but some of our mates say it stands for "pretty boring really" and some even ruder ones, but i'll leave it there
SB -Every year you go to Ibiza as PBR, though we are yet to cross path's on the island, (maybe that's a good thing considering we have planes to catch). What keeps you going back there each year and what's the plans for 2012 on the island?
BB – .. we keep getting asked back is the rubbish answer ! I feel very lucky to be part of a great bunch at WeLove @ Space and to be resident on the Terrace for the last couple of years, as you know yourself with Future Disco parties you do its an amazing place to play and there is no where else like it.  Too early tell about 2012 yet but hopefully we'll be asked to continue our residency, its still probably ono of my favourite place to be and to play.
SB – Things seem to be going well and really started to have momentum over the past year, are you pleased with how it's all going? What would you do if music wasn't your career path?
BB – I'm really pleased with how its going at the moment but you've always got to push yourself and explore further.
If I wasn't doing this? i have a degree in fashion, so would have probably gone into fashion buying or something .. but I wasn't passionate enough about it if i'm honest…  and anyway its too late now … there's no way back !!
MJ – Beat the Bed is a stone cold classic… we heard Michael Cook from Lowlife playing it at Glastonbury one year. How did that one come about, are you still in touch with Mr Rudman?
BB – Thanks! Well that was the first record i ever made and as a result it took ages..  i started it in 2005 and it didn't come out till 2007! my mate Dan Ward (Negghead) help me produce and engineer the whole thing and i had some great friends play piano / keys and bass on it too and because the was no budget i did my own remix !  so i really learnt loads about working with other people as a producer on my first thing.
Ilija Rudman was so supportive of that record, i might not have had the confidence to release it if he hadn't been so keen to put it out. Were still in touch but not as much as i'd like to as he lives in Croatia
MJ  -  Tell us about your Mindless Boogie 12″ did you approach Dirk with it or did he come to you? How did it all come about? What is the source material?
BB – To be honest I cant remember who got in touch with who first it was a while ago now, but it was probably I liked the Mindless edits and Eskimo that I sent him some stuff.
It was really something that came from my Dad I guess .. he gave me his Focus album "Hamburger Concerto"  when i had just started DJ'ing and thought I should 'do something it with it in my sets' of course being 14 I thought he was nuts and completely dismissed the idea. Wasn't till about 10 years later i was listing to it again and realised just how much amazing music was in it, and that could be edited out of its concept album form into a some more palatable / playable tracks.
Moral of the story … listen to your Dad when he tells you something !
MJ – As resident at Asylum with Tom, tell us abit about what made that club special. The Pool regularly booked artists to play there over the years, what was in the air at those events? Special guests? Big records? Location?
BB- Of course it started off in great regular venue the Mint Club (for me still the best in Leeds) and some pretty unusual one off's too – car parks, railway arches, countryside hotels…  We got some incredible dj's to come play from Jazzy Jeff to Trentmoller. In a lot of cases we're the first night to put these guys on in Leeds or even in the UK. As well as a group of great resident DJ's , whom many of have gone on to do great things on their own.
That all massively contributed to it,  but like with any party it was the the people that run it ( Tom Thorpe and Steve Banks) and the people that turned up every other week to come party with us. Its always had a very friendly family kind of vibe and still does, its the crowd that makes Asylum parties what they are.
MJ -  Mat Playford and Craig as Weirdo Police seemed to be doing great stuff a few years back. Mat works with We Love  alot still, did you mention you used to work in his record store? Have you played at Craig's Lunar Jam party before? Is it still going strong?
BB – Yes, when i first moved to Leeds i worked at Playmusic which was an amazing record store run by Tristan Da Cunha , Ben Brophy and Mat. Its where i met and worked loads of other people like Mat who helped shape me further as a DJ

MJ – Is there really a Balearic bakery in Leeds?
BB – yep and its ace …  Joes Bakery .. they bake bread serve lovely food
Thanks to Sean & Matty for the questions &  'While You Were Away' is out now on NeedWant.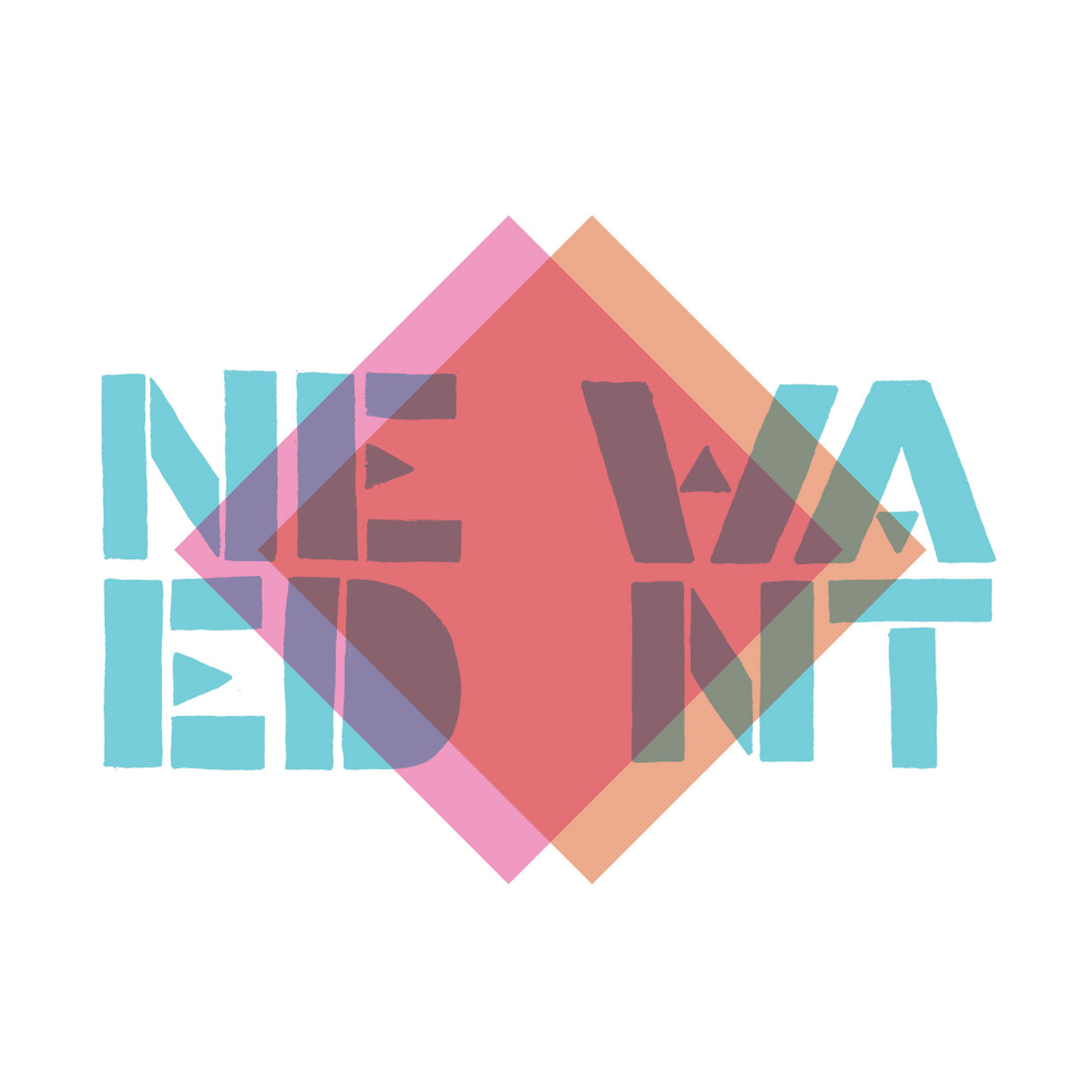 Also out now On Hot Creations is the Latest PBR Streetgang release 'The Downstroke' backed with a Deetron Remix