'Running a label should not be a case of randomly soliciting music from across the world.'
'Now, it's kind of 'Okay, I'll enter that arena, and I'll use those reference points'. There was a charm thing that has been eroded by the speed of communications now.'
Record labels, much like running an abattoir, are one of those endeavours that everybody thinks they could easily have a stab at but nine times out of ten their efforts result in a bloody mess. The glitz and attraction held in the prospect of curating and designing recorded outputs for artists frequently overshadows the realities of sluggish record sales, pressing plant nightmares and crippling overheads. This is the inaugural edition of what we hope to be a regular feature on the blog that will seek to doff a figurative cap to the efforts of some of the Pool's very own label owners who fight against these tides of difficulty to deliver us new and exciting music.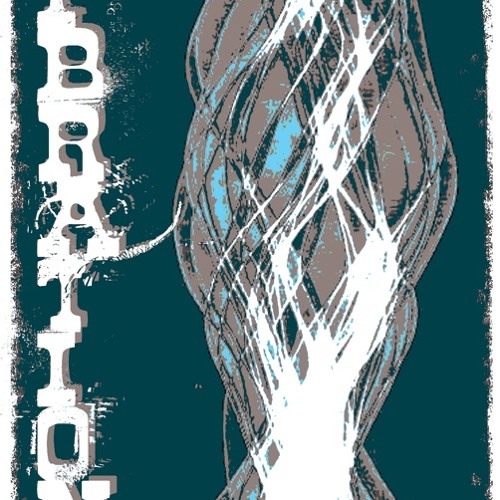 To start we are casting our gaze upon one of the two labels that are owned by the Pool's multi-faceted power players Soft Rocks. Vibrations is the house imprint started by Chris Galloway and Piers Harrison in late 2010. Since its inception the label has continued to release captivating house and techno music ingrained with a permanence that the bulk of the music in this inherently transient arena lacks. The first Vibration to touch the public's collective cochlea saw the wormhole house approach of Mark E subverted with a wash of bright new-age hues.
Subsequent releases have given us more of the lush jazz inflected house from Jaime Read's nascent LHAS Project, served up extra helpings of the clattering machine funk of DC's Protect-U and given airtime to previously unheard of acts like Last Floor Hotel who graced us with some suitably melon mangling acid.
In an early interview the guys spoke of wanting to cast Vibrations as a house label in the same way that On-U Sound is a reggae label. Four years on and seven releases in and the label owners have been caught in an unprecedented purple patch for the humble record label. The two quotes at the start of the feature are included not only for the affinities that Vibrations have to the respective label owners quoted but also serve to highlight the pitfalls of label ownership in the internet era. Whilst the logistics and mechanics of running a label have never been easier to acquire and master what can often be lost in the scrabble to gain ascendancy is the intangible charm of the slightly mysterious and thoughtful label that releases the music of friends even if it doesn't quite fit with the favourable micro tags of the minute. Vibrations, in The Pool's humble opinion, has certainly become one of those rarities. What follows is an honest evaluation of the successes and disappointments that the guys have had in coming to this point….
Hello Guys, So let's start with Vibrations. You're seven releases in and going from strength to strength. In an earlier interview with RA you spoke of the label in a rather jocular fashion as a vanity project and another outlet to waste your money. In seriousness has the label fulfilled what you wanted from it?
A distributor we know once said he didn't take on 'vanity projects', which would probably wipe out 95% of the records you see in shops like Phonica etc. I don't think there's anything wrong with vanity projects or hobbyist record labels in honesty. At least they're free from financial shackles and the weight of expectation that bogs down more 'serious' projects.
I'm not sure we had any massive expectations of Vibrations beyond 'let's do a house based label'. We're quite slack in terms of promotion and that often means we just release these records into the wild and see how they get on, for better or worse. I like the idea that something can have a life of its own and people discovering something. On the other hand, I'd like to have seen more sales as well. Sadly in this day and age, if your record doesn't make an impact in the first week of its release, it generally won't make any impact.
I think Vibrations also got a bit buried in the vast numbers of hand-stamped house labels floating around now. Which, for me, is part of the reason we've not done anything for a while. We never really saw ourselves as part of that. House music has been as important to Chris and I as much as any other music for as long as we've been dj'ing. We're bloody old so that's some time.
When starting the label was it the case that you had a bank of releases that you were sat on waiting to release or have you just been waiting for the right releases to come along to you?
We had the Mark E record cued up and I think that was about it. We've worked with Jaime loads and know he has tons of unreleased material so he was an obvious choice. There's no shortage of wonderful music looking for a home out there, so we were confident that we'd find stuff and stuff would find us. We reach consensus pretty easily – generally if one of us doesn't want to release something, the other will accept that. We haven't reached fisticuffs over a B2 track just yet.
The house and techno music on Vibrations can veer between a very, for want of a better word, vintage sound and in some instances a highly contemporary sound. Is this accurate or do you see it differently?
Yeah, I guess so. As I said above I think we'd probably be looking for stuff away from the vintage now (barring Jaime who I put in a wholly different class to the vintage house pastiche market). I think our tastes in house music are catholic enough to encompass most things. I know that we'd love to sign a real song as much as abstract machine music.
The Roots Unit material seems like the quintessential Vibrations act but you have released stuff on other labels. Will you be releasing any more Roots Unit stuff on other labels?
For me, Roots Unit still needs to find its working method. Chris and I need to do some heavy R&D to get it in the right place. We blundered into this practice of recorded loads of analogue stuff and then arranging in logic which seemed like a nice melding of vintage and contemporary but I'd like to rethink that a bit. I don't know where I see it going next.  I'd love Roots Unit to be a true blending of dub and house but that's so tough.
In terms of other labels, yeah, we've been speaking to people but it's mostly a case of us getting together and making the tracks. With kids, jobs, Soft Rocks DJ gigs and owning a dog it's just really, really hard to find the time. We'll get there though!
My personal favourite of all the releases thus far was the Asian Project. Could you tell us more about that release?
Ours too! Bobby Soft Rocks did the tracks with Julian from Bah Samba and originally they were slated for the Soft Rocks LP. Somehow they ended up on Vibrations, they blew our minds and I thought they'd do so well. I met Protect-U when I first dj'd in Philadelphia and we stayed in touch hence the remix. Again, I really felt they nailed that one and I was super-proud of the collaboration and end result. Sadly, the record buying public felt differently. Maybe as it was an unknown artist, or maybe just because it didn't really sit in any camp…. which kind of makes it the perfect Vibrations record in a way.
You've self identified influences on the label that include On-U sound and Nu Groove. In terms of contemporary influences are there any modern labels that you draw inspiration from?
Standard answer, but LIES. Not so much that I like every record but in the way it's a complete extension of Ron's taste, vision and personality. Full respect for serving up thoroughly uncompromising music and finding massive success. Others I love include Public Possession, Future Times and TFGC.
Could you tell us about what future releases are in store for the label?
We hopefully have a world music / house fusion from Tiago and a mixed artists e.p that inc an acid banger from Ulysses of the Neurotic Drum Band.
 Words by Thomas Govan. & thanks to Piers & Chris for sharing.